Mornings are better with homemade crepes, wouldn't you agree? And, they are simple to make! I have tested dozens of recipes, and have finally perfected the perfect at home crepes. They don't look perfect because I don't have a fancy pan, but they taste delicious.
You'll need a blender (I use the NutriBullet), fry pan, a spatula and the following ingredients:
1 cup flour
2 eggs
1/2 cup milk (I've used almond milk and regular milk without noticing a real taste difference)
1/2 water
a dash of salt
butter to grease the pan
filling - my favorites are jam and nutella or cheese if it's the afternoon
Combine all of the ingredients into the blender and mix well. You might need to shake it a couple times to ensure that the flour doesn't stick to the bottom.
Next, melt a small amount of butter in the fry pan on medium low heat. Make sure the butter coats the whole pan. Pour some batter, about 1/3 - 1/2 cup, into the pan and tilt the pan so that the batter makes a thin disc. Cook until golden brown, flip, and cook the other side.
Now, remove the crepe from the pan and let it cool on a plate for a few seconds before you add your favorite filling and roll it up.
Repeat all steps with the rest of the batter, and enjoy!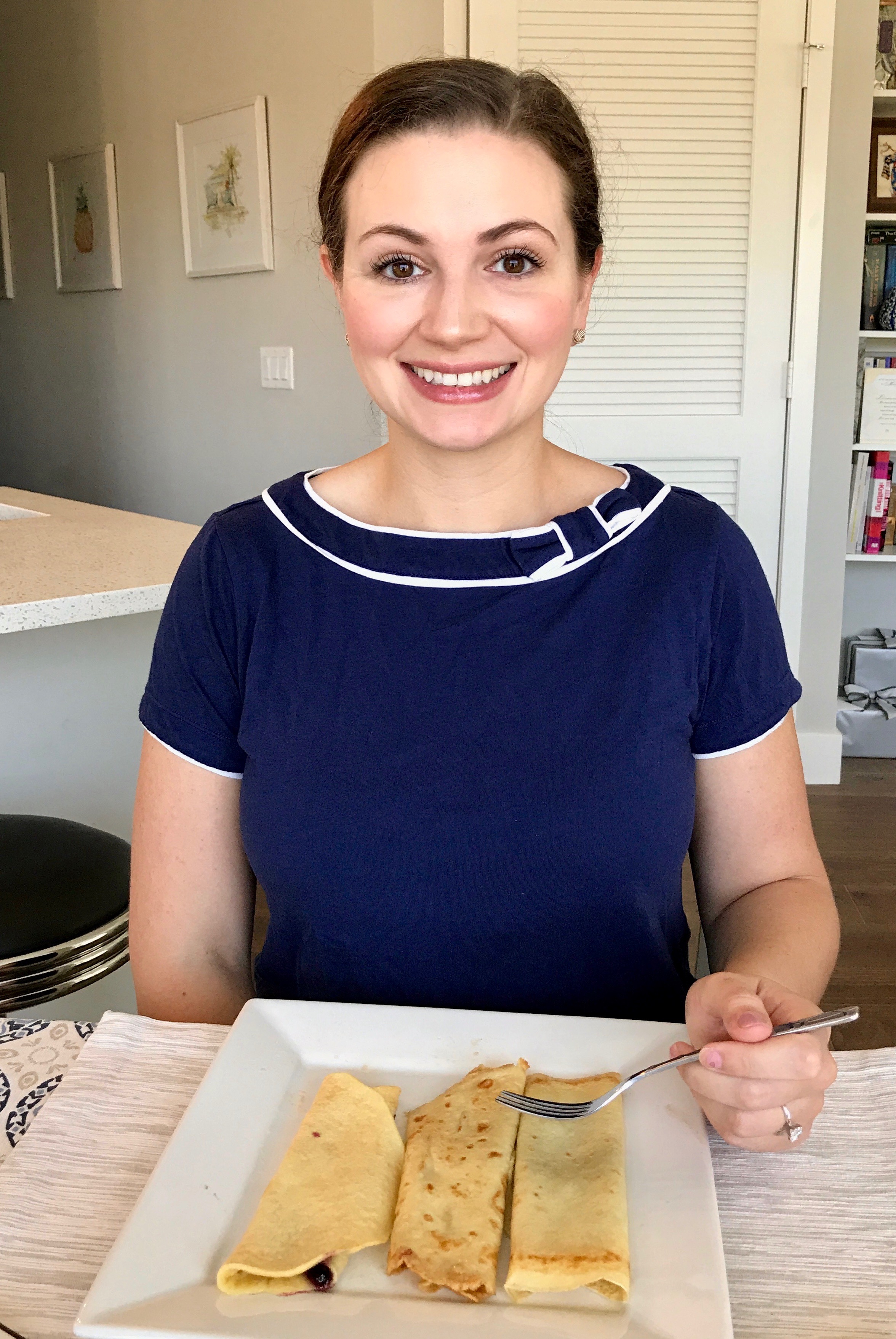 I hope you have a chance to enjoy some crepes some time this week! Let me know if you have any favorite fillings too, I love trying new kinds.